Candidate Match India
Data-driven method for identifying top job candidates
What is Candidate Match?
Developed by two Wharton professors, Candidate Match uses a diagnostic tool combined with a machine learning algorithm to identify top candidates for job openings based on your preferences.
Candidate Match is open to all employers recruiting in India for Java Full-Stack Developers and Finance & Accounting positions. We may expand to other positions in the future.
Candidate Match is partnered with HerKey (formerly JobsForHer) as well as researchers at Dartmouth College and Stanford University to bring the tools of cutting edge research to firms in India.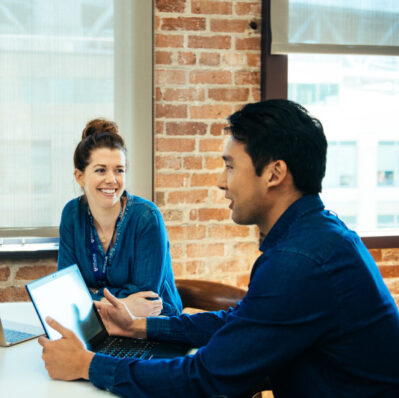 Diagnostic tool to identify employer preferences

Machine learning + real resumes of experienced job candidates in India

Custom recommendations of candidates
How does Candidate Match work?
Employers complete the Candidate Match diagnostic tool.
The diagnostic tool takes 30-40 minutes to complete and involves evaluating 43 hypothetical resumes in a survey. The content of the resumes is tailored to efficiently identify preferences for different candidate characteristics.
The tool uses a machine-learning algorithm to identify candidates.
The tool applies a machine-learning algorithm to employers' evaluations of the hypothetical resumes to match employers with resumes of real job candidates who match the employers' preferences. The candidates will be from India and have prior work experience.
Employers receive custom recommendations of real job candidates.
The contact information and resumes of top candidate matches will be sent to employers for consideration. Employers can choose to invite candidates for an interview or to apply to the job posting. Candidates are not notified of any matches.
Who should complete the diagnostic tool?
Respondents should be those involved in screening resumes for a position.
Multiple people from one firm can participate, each providing their own responses in the diagnostic tool.
Different people should complete the diagnostic tool for different positions.
More responses for one position can yield higher matching accuracy and precision!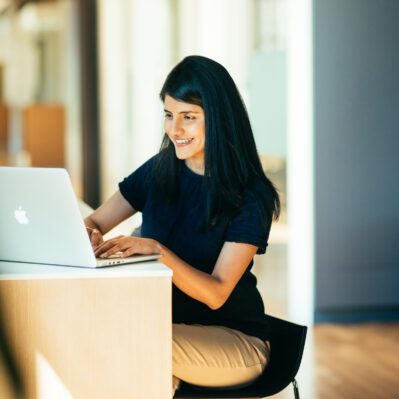 Candidate Match India Interest Form
If you are interested in receiving recommendations from Candidate Match India, please fill out the following form to receive personalized links to the survey.
What are the benefits to me or my firm from using the Candidate Match tool?
We will use your answers, combined with a specially designed machine learning algorithm, to recommend real job candidates for your open positions. This will be possible using your ratings on the hypothetical resumes that we will be showing you in this tool. We will be able to closely align your preferences with the recommendations we provide you using our tool.
Who designed Candidate Match?
Candidate Match was created by professors from the Wharton School at the University of Pennsylvania to help firms find better candidates for their open positions and researchers to understand broad trends in employee hiring. This version has been adapted by those same Wharton researchers and researchers at Stanford University and Dartmouth, in collaboration with HerKey, specifically for the Indian job market.
Has Candidate Match been used by other companies?
Candidate Match has been used by many top US firms to find candidates for their open positions. This is the first time it is being offered to firms in India.
Who should complete the tool?
Someone who is directly responsible for hiring for the position you are using Candidate Match for should complete the tool. If you need a unique link for someone else in your firm, just ask!
I am not hiring for a Java Full Stack Developer or Finance and Accounting professional right now, can I still participate?
Yes! We plan to develop tools for other positions. Please let us know what positions you'd be interested in using it for!
What candidates will I get recommendations for?
You will get recommendations for male and female job candidates who are interested in your type of position, and have been carefully screened by our algorithm.
Can I share the tool with others?
Yes! We recommend sharing this Google Form for others to sign up to receive their own unique Candidate Match link. Your link is just for you, in order to save your progress as you go.
How long will it take to complete the tool?
The tool will take 30-40 minutes to complete if there are no disruptions due to internet connectivity breakdown, etc.
Can I start and stop the tool and save my progress?
Yes, you can do that as long as you use the same personal link you were originally sent to resume the tool.
Can I complete the tool on my mobile phone?
Yes, the same link will open on a phone or any mobile device. Note, however, the user experience will be better on a laptop or desktop.
Can I complete the tool on a non-work based laptop?
Yes, the tool can be taken on any device as long as there is a good internet connection.
What should I do if for some reason my laptop or phone dies while completing the tool?
You should return to the tool from the same link you were sent. If you have any issues, try using the same device and browser, or reach out to us.
Do I have to answer every question?
You can skip questions in the survey that follows the tool, but you won't be able to skip questions in our rating tool that asks you to rate hypothetical resumes, to ensure that we are able to provide you with quality candidate matches using our machine learning algorithm.
What happens to my data as I submit the survey?
Your data will be stored securely after it is submitted. We will access it to run the machine learning algorithm and send you matches. We will then strip this data of any identifying information and use the anonymized data for analysis of broader trends.
Are my answers anonymous?
Yes. We will be asking you for an email address where the research team can send you the candidate matches as determined by our machine learning algorithm after you have completed the tool. This email address is the only identification information we will have. We will delete this identifying information from the data after we have provided you with the candidate matches and use an anonymized version for analysis.
Will my seniors or HerKey see my answers?
No, the data will remain confidential and not be shared with anyone.
How am I being assured about the confidentiality of my data entered?
Our team is bound by institutional review boards at Stanford University, Dartmouth College and University of Pennsylvania to maintain confidentiality of the data you and other recruiters have shared. We will not be sharing these data with either HerKey or with your own company.
What will the researchers do with my answers?
The researchers will use the data collected from you i) to provide you with the best job candidate matches for your firm's vacancy using our algorithm; ii) understand broad trends in the preferences of employers for research purposes.
Who do I reach out to if I have more questions that are not in the FAQs?
Meet the Candidate Match team